Thank you for your interest in Rensa. We are building a unified platform for video game development, distribution, and crowdfunding, and are excited to take this journey with you.
No matter what you're looking to do – create, play, fund, or more – all the information you need should be available here. If you can't find the answer to your question, please reach out to us at info@rensa.games.
Connecting with MetaMask
Digital wallets provide a way to interact with a blockchain through your browser or mobile device.
You can download the MetaMask browser extension to set up a secure digital wallet for your Ethereum and Polygon tokens, and allows you to sign on-chain transactions. Both features are critical for uploading content and purchasing digital licenses through Rensa.
Connect your digital wallet to Rensa by clicking the Connect button on the top right of the screen, then Approve the connection in the digital wallet pop-up.

Selecting a Network
Take note of which network you're connected to, and be aware you may need to download an RPC for Polygon. The platform will do this automatically when you attempt to connect to the Polygon network from the Select Network tab in the connected wallet component on the top right corner of the screen.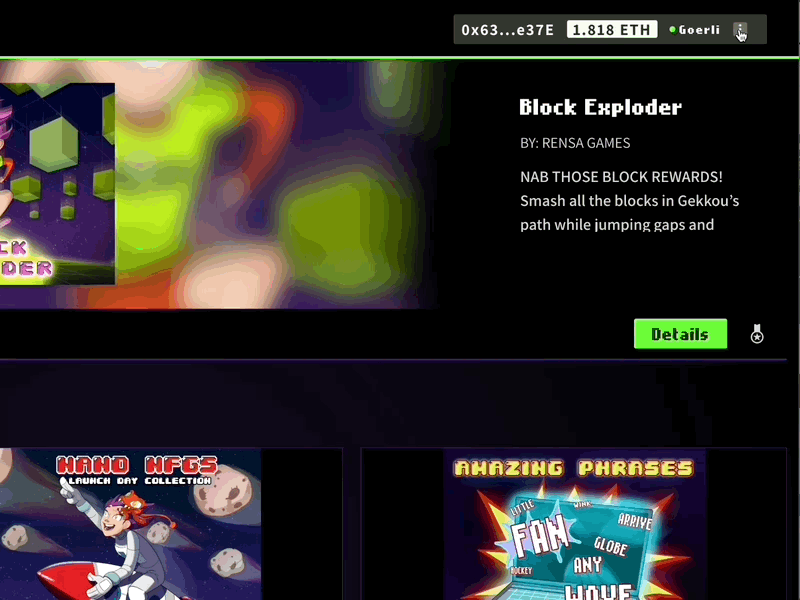 We expect to use Polygon more than Ethereum as gas fees are significantly lower and transactions process faster. Ethereum will likely be used for collectible content with a limited number of releases.
If you change networks between Ethereum and Polygon from the menu on the platform, you will be automatically prompted in MetaMask to switch.