Editing a Showcase
If you want to make changes to a Showcase, click Edit Showcase. You'll be able to make edits to the Title, Host, Description, Wallet Addresses, and Dates/Times. You can also replace the default banner image with your own.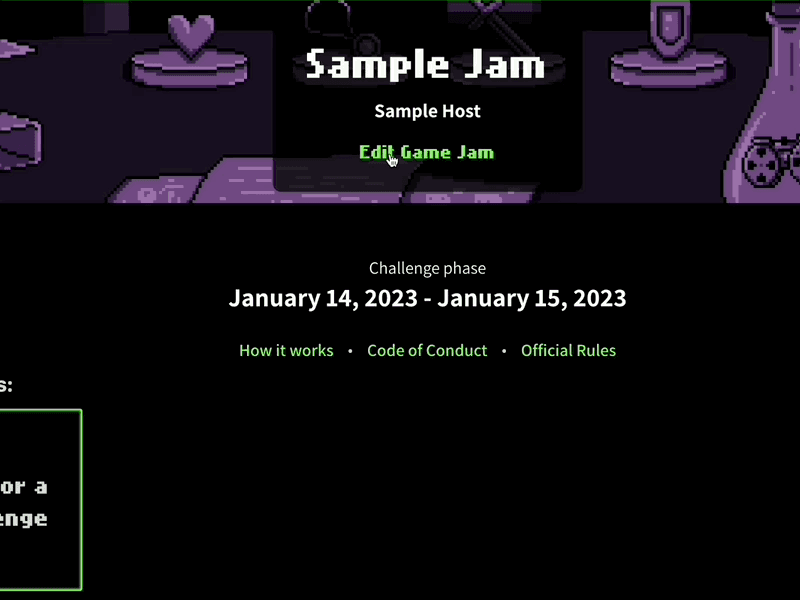 NOTE: Be careful when updating dates and times. If you set a time that has already passed, you may lock out submissions and/or judging.
Click Save when ready. Making changes here will hit the chain, so you'll need to confirm the transaction and pay gas again.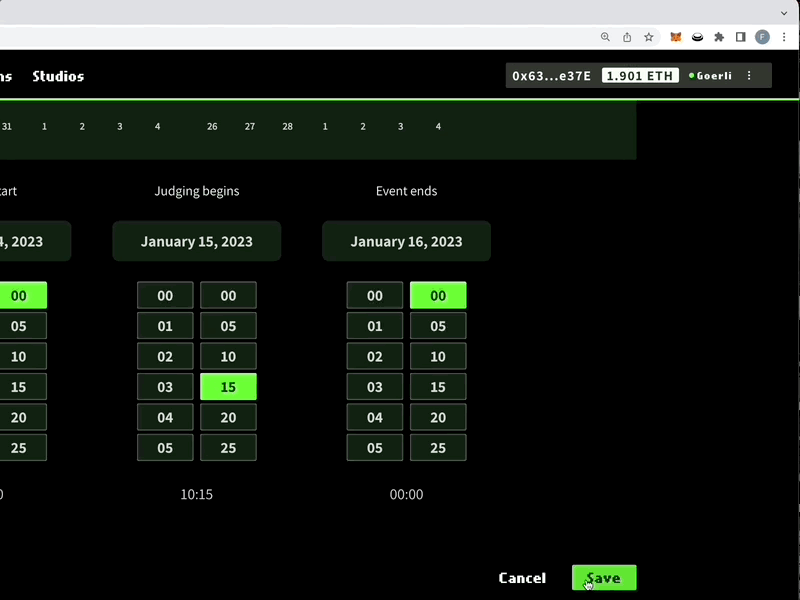 You'll be taken back to the Showcase page when done.