Purchasing Media
Connect your digital wallet to Rensa by clicking the Connect button on the top right of the screen.

Next, you'll need to make sure you have some funds in your wallet. For now, we accept payments in ETH (native Ethereum cryptocurrency) and MATIC (native Polygon cryptocurrency), depending on which blockchain network the media is uploaded on.
You may be able to purchase ETH or MATIC directly through your digital wallet or through an exchange like Coinbase, Gemini, or Kraken. Please note that these are third-party services not maintained by Rensa.
Once you have funds in your wallet, navigate to the Marketplace, and click on the media asset you want to buy.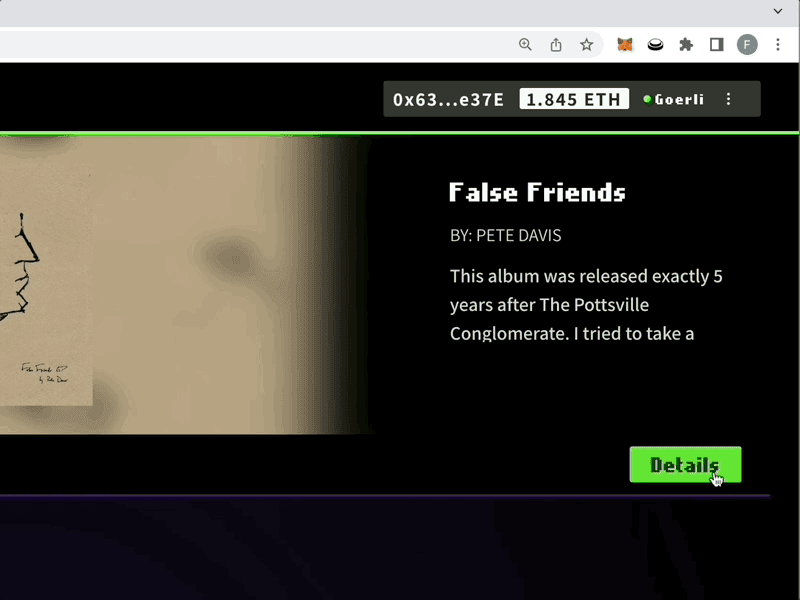 Make sure you have sufficient funds in your wallet to buy the media and pay for gas. Click the Buy media button, then agree to the End User License Agreement (EULA).

You'll be prompted by your digital wallet to sign the transaction. Do so, and wait a moment while the blockchain processes the transaction. You will receive a notification when it's complete, enabling you to use the media.
Confirm Purchase
While your transaction is processing, a pop-up will appear with a link to the Etherscan or Polygonscan block explorer. You can review the progress of your transaction on that site, or wait for confirmation from Rensa.
You can see the token moving into your wallet on these sites. The payment split to the Studio is visible on this page as well.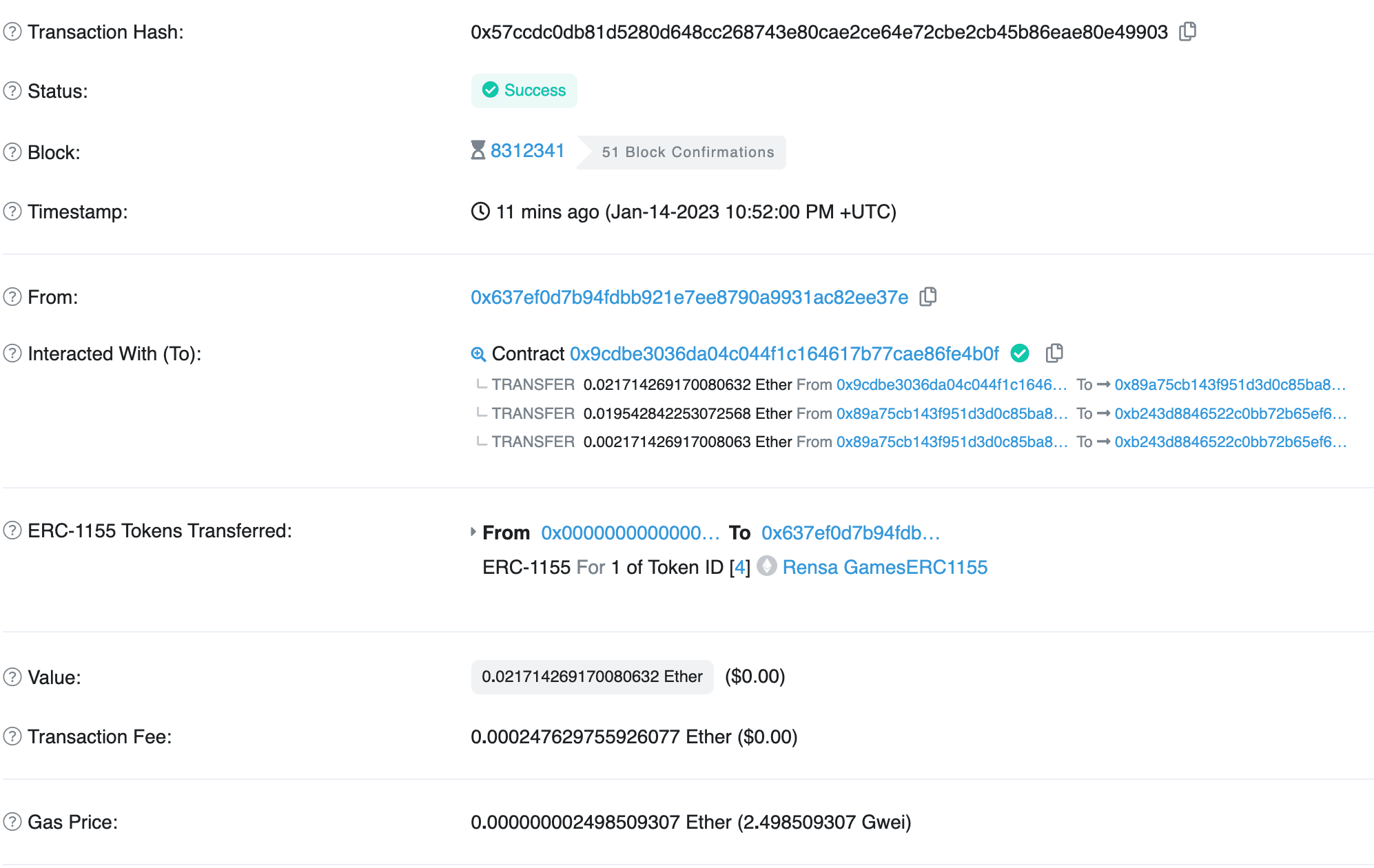 Using Media
Currently, certain media like images may be downloaded from the platform for use in content creation. Moving forward, these media assets will not be able to be removed from the platform to maintain royalty flow through game sales on REVA.
For other types of media, like music and comics, the Marketplace will launch a music player or reader on the platform similar to the game player.
Media Resales
Any exchange that supports ERC-1155 tokens can be used to trade ALTs, such as OpenSea. However, these platforms are third parties that are not affiliated in any way with Rensa.
While a resale marketplace is not included in our Public Alpha, future ALTs will be coded to pay royalties any time they are traded, including a royalty to the original creator(s) and a transaction fee to Rensa. So regardless of where they are sold a second or third time, developers and content creators are still getting paid.