Purchasing a Game
Connect your digital wallet to Rensa by clicking the Connect button on the top right of the screen. Make sure you are on the right network for the game you want to purchase. You can switch between them in the connected wallet component.

Next, you'll need to make sure you have some funds in your wallet. For now, we accept payments in ETH (native Ethereum cryptocurrency) and MATIC (native Polygon cryptocurrency), depending on which blockchain network the game is uploaded on.
You may be able to purchase ETH or MATIC directly through your digital wallet or through an exchange like Coinbase, Gemini, or Kraken. Please note that these are third-party services not maintained by Rensa.
Once you have funds in your wallet, navigate to the Marketplace, and click on the game you want to buy. Make sure you have sufficient funds in your wallet to buy the game and pay for gas.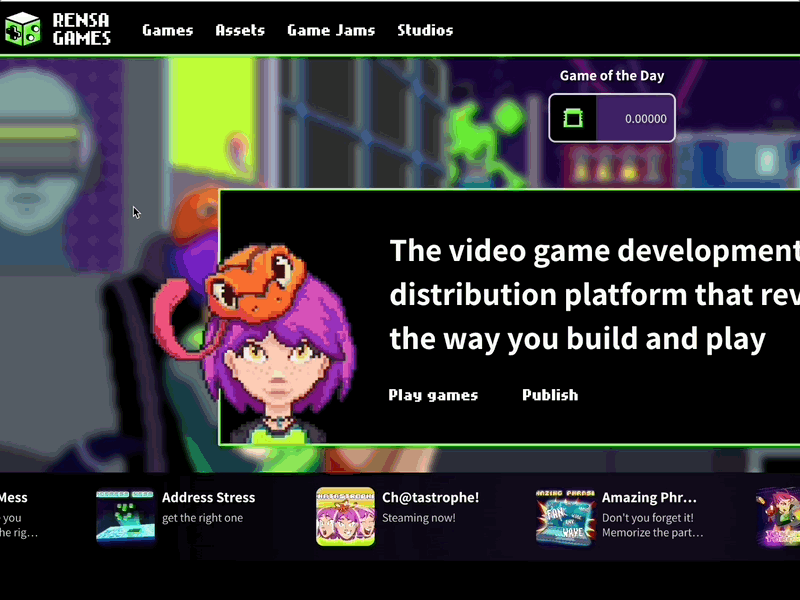 Click the Buy game button, then agree to the EULA.

You'll be prompted by your digital wallet to sign the transaction.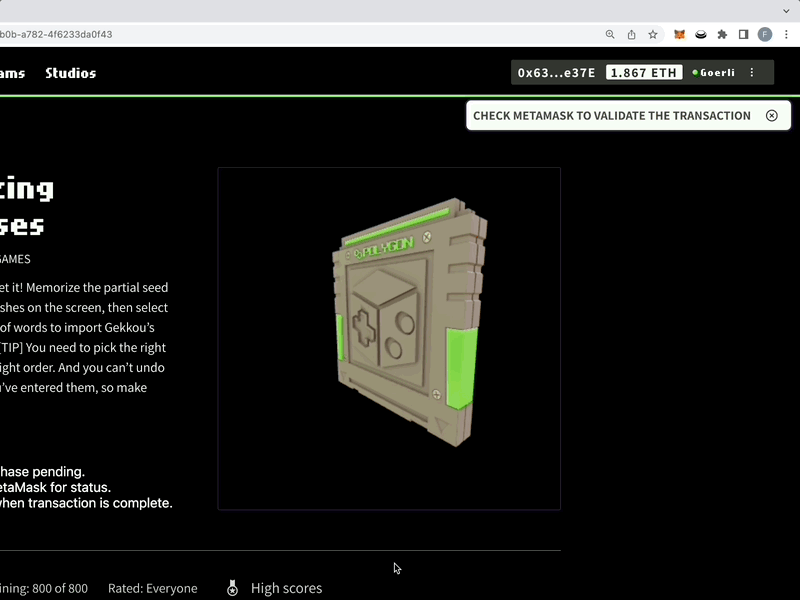 Do so, and wait a moment while the blockchain processes the transaction. You will receive a notification when it's complete, enabling you to launch the game.
You can see the token moving into your wallet on Etherscan or Polygonscan. The payment split to the Studio is visible on this page as well.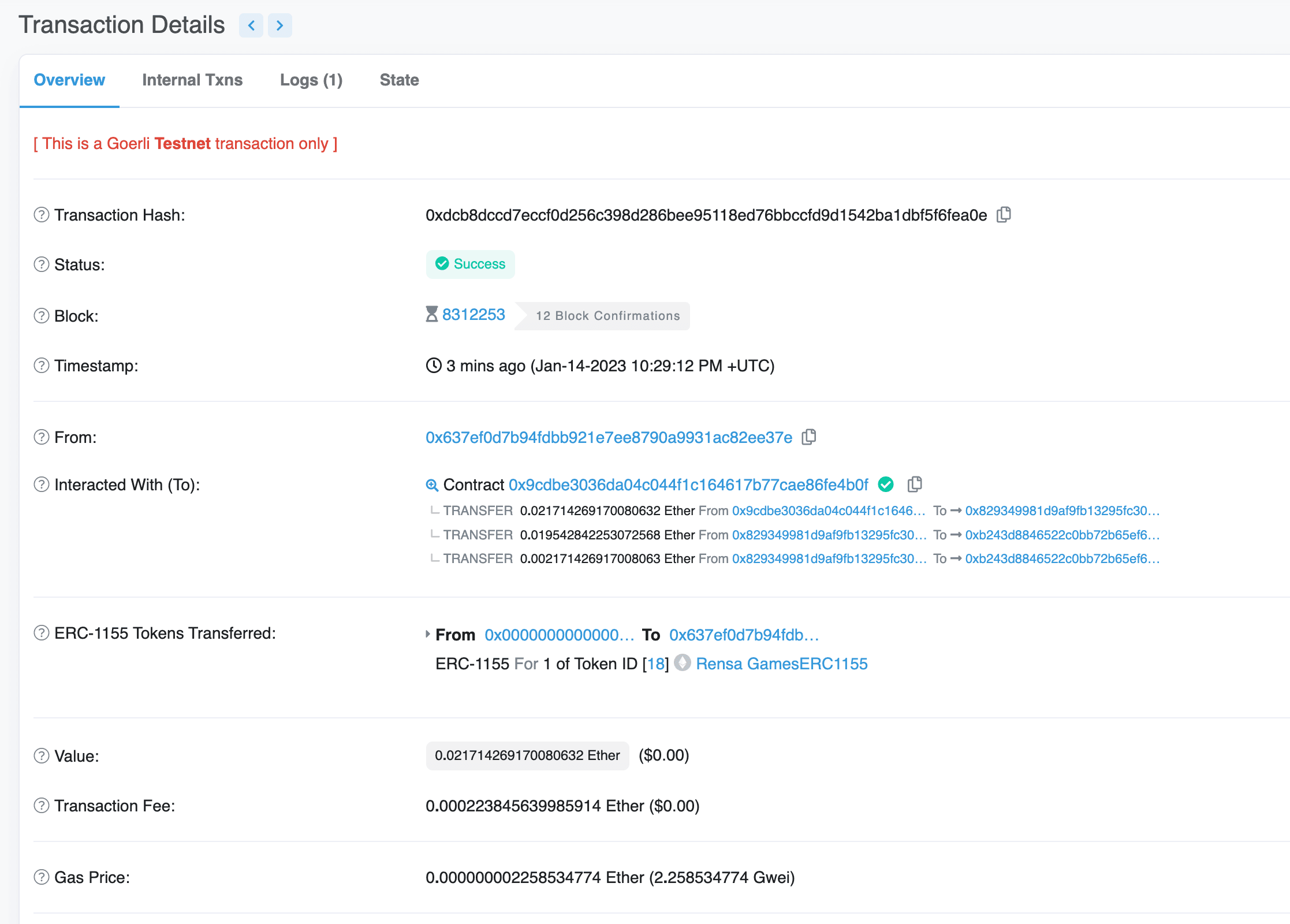 Playing the Game
Once you complete the transaction to purchase the game, the platform will check that your wallet holds the token and update the Purchase button to Play Game. You can then launch the game on that Game Page.
Click the button to start playing.